Americans' Crazy Fight for the Basic Right to Work
- Cheryl K. Chumley
Lockdowns are forced charity; taxpayer theft, by government command.
Pandemic v. Protestors
- Star Parker
If you're perplexed about contradictory COVID rules, you should be.
Today in History: Cornerstone Laid for Statue of Liberty
(1884) ...
First Transatlantic Cable Completed
(1858) ...
First Federal Income Tax Levied
(1861) ...
First Traffic Lights Installed
(1914) ...
"American Bandstand" Debuts
(1957) ...
Nuke Test Ban Treaty Inked
(1963) ...
Striking Air Traffic Controllers Fired
(1981)
...
More Headlines
The Latest, Fast-Moving Developments in the 2020 Election Season
- Hans von Spakovsky
Looming risks of fraud, disenfranchisement and messy reapportionment.
...
More Election 2020
Is English Grammar Racist?
- Jeff Jacoby
The Rutgers English department joins the wide ranks of pc-over-education.
The Constitutionality of Federal Mask Mandates
- The Orange County Register
Dems are promising mask mandates, a decision best left to the states.
America's Mindset Recovered From Spanish Flu for 1 Reason: Unity
- Selena Zito
Relying upon government assistance, we've lost our ability to cope.
What's in a Nickname?
- David Harsanyi
If our nasty Wokesters succeed, they won't make life better for anyone.
Rioters Are Seditionists, Not Protesters
- Cal Thomas
"Peaceful protesters," by definition, do not break things and throw things.
Stolen Elections Show the Vulnerabilities of Absentee Ballots
- Hans von Spakovsky
No question about it: some people need absentee ballots, but not all.
A 'Woke' U.S. Army?
- John J. Bastiat
Illegal use of federal resources to spread racial, partisan propaganda.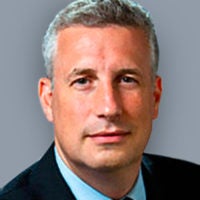 The Problem in Portland Isn't the Law — It's the Lawlessness
- David Harsanyi
Don't blame cops for enforcing laws that the local authorities ignore.
Why This Revolution Isn't Like the '60s
- Victor Davis Hanson
Seeking today's "Silent Majority" to put an end to all this craziness.
...
More Op-Ed
Visitor Posts (latest first)
PKT
- Liberate Government Workers ...
TM
- Landrieu's Myth ...
TM
- Hillary Clinton Supporters ...
PKT
- Nationalism and Populism ...
TM
- The Mizzou Meltdown ...
TM
- The Second Indictment ...
PKT
- America: Love It Or Leave ...
E.F
- Munn v. Illinois ...
PKT
- Is Thinking Now Obsolete? ...
PKT
- Cops or Soldiers? ...
TM
- The Great American Con ...
TM
- The Imperial Presidency ...
R G McCollum
- Document located in Gen ...
PKT
- The Progressive Degradation ...
PKT
- It's More Than Just ...
TM
- Rescuing Citizenship ...
"Damn the torpedoes, full speed ahead!" - Admiral David G. Farragut, battle of Mobile Bay, Alabama (1864)