Dems Are Remaking the Federal Courts at a Record-Breaking Pace - John R. Lott (8/31/2021)
Biden clearly asked the CDC to extend its moratorium for political reasons. And the Democrats on the Supreme Court also let political concerns guide their decision, reaching a decision that even other Democrats conceded to be unconstitutional.
Will the Supreme Court Overturn Roe v. Wade? - Sarah Parshall Perry and Melanie Israel (8/10/2021)
Even liberal constitutional scholars that support abortion rights have conceded that Roe has always been on shaky constitutional ground for many reasons. Its defects include choosing viability as the critical line without any analysis or justification.
SCOTUS Says Violating the Constitution Is Fine if Temporary - Cece O'Leary (7/13/2021)
Guess what's unconstitutional? When the federal government tells property owners they cannot be paid by tenants who rent their property. As long as it's just for awhile.
Questions Over 'High Hopes' for Barrett and Kavanaugh as SCOTUS Ends Term - Sam Dorman (7/12/2021)
Author Ben Shapiro is expressing doubt over whether Supreme Court Justices Brett Kavanaugh and Amy Coney Barrett will live up to conservatives' expectations – echoing concerns that have arisen since recent decisions.
The Trouble With Narrow SCOTUS Rulings - Nate Jackson (6/19/2021)
The Supreme Court has sometimes issued rulings so sweeping and wrong that the nine (or often only five) robed despots have done nigh irreparable damage to our Constitution and Republic.
Will Roberts and Kavanaugh Stand With the Unborn or the Unjust? - Terence Jeffrey (5/26/2021)
Chief Justice John Roberts and Justice Brett Kavanaugh, both nominated by Republican presidents, have both written absurd opinions on abortion laws. Now the test: Will they stand on precedent, or on law?
SCOTUS Finally Takes a Critical Gun Case - Thomas Gallatin (4/28/2021)
At issue is whether a state or locality can require an individual to present "proper cause" in order to obtain a permit to carry a firearm outside of their home.
Supreme Court Barrier to Joe Biden's Gun Grab - Nicholas Rowan (4/9/2021)
While President Joe Biden pushes for stricter gun control regulations, the Supreme Court is considering several Second Amendment cases with potentially major implications for gun ownership.

Will SCOTUS Eliminate the Fourth Amendment? - Arnold Ahlert (4/1/2021)
Democrats and the Biden administration would like to seize Americans' firearms, apparently by any means necessary. It remains to be seen if the U.S. Supreme Court will collaborate with them.
It's Time for the Supreme Court to Curb One of Its Worst Precedents - George Will (1/15/2021)
The U.S. Court of Appeals for the 9th Circuit has risen to the challenge of making one of the Supreme Court's worst precedents worse. On Friday, however, the Supreme Court will consider whether to hear the case the 9th Circuit botched.
The Supreme Court Got Church Restrictions Right - National Review (12/2/2020)
Andrew Cuomo thinks he can limit the capacity of churches and synagogues to ten people in areas besieged by COVID-19 — while other, more "essential" activities face no limit at all. The Supreme Court quite rightly disagrees.
Ninth Circuit Strikes Down CA Magazine Ban - Thomas Gallatin (8/18/2020)
The increasingly less liberal Ninth Circuit Court of Appeals issued a 2-1 decision Friday, ruling that California's ban on magazines holding more than 10 rounds was unconstitutional.
Supreme Court Says States Can Punish Electoral College Voters - CNN (7/14/2020)
July 13, 2020: The Supreme Court has said that states can punish members of the Electoral College who fail to fulfill a pledge to vote for a state's popular vote winner in presidential elections.
High Court Opens Door to Electoral College Subversion - Frank Miele (7/14/2020)
Who is appointed as a state's elector,and the manner of that appointment, are to be determined by the state, but there is no constitutional authority for restricting the vote of the elector so appointed.
Supreme Court Strikes Down Louisiana Abortion Clinic Law - AP (6/29/2020)
A divided Supreme Court on Monday struck down a Louisiana law regulating abortion clinics, reasserting a commitment to abortion rights over fierce opposition from dissenting conservative justices in the first big abortion case of the Trump era.
DACA Ruling Is Supreme Court's Latest Act of Political Timidity - Hans von Spakovsky (6/24/2020)
Why in the world would you have to give public policy reasons for ending a government program that was set up illegally in the first place?
In DACA Ruling, the Roberts Court Chooses Politics Over Law - The Washington Examiner (6/23/2020)
Judges don't get to decide political questions such as immigration policy. There is no shortcut in a democracy to having the legislature decide this question. It has so far chosen not to settle the matter, and no one else has the right to do so.
SCOTUS's Transgender Ruling Firebombs The Constitution - Joy Pullmann (6/19/2020)
n Monday's ruling inserting "gender identity" into the word "sex" in a 1964 employment law, the U.S. Supreme Court called a man a woman, possibly leading to eventually forcing everyone else to do so also.
Will SCOTUS Revoke Its License for Police Abuse? - Jacob Sullum (5/30/2020)
Qualified immunity definitely gives police clear notice. It tells them they can get away with violating people's rights as long as they find new ways to do it.
Encouraging Illegal Aliens To Remain In The US Is A Crime, Supreme Court Rules - The Daily Caller (5/11/2020)
The Supreme Court justices voided an earlier decision by the Ninth Circuit Court of Appeals, which had ruled that a federal anti-harboring statute was unconstitutional on the grounds that it violated the First Amendment by restricting free speech.
Chief Justice John Roberts Heading Down Collision Course With Himself - Jonathan Turley (3/4/2020)
Roberts will have to vote on a Supreme Court that can clearly deliver a victory for states' rights and pro-life advocates. He will also be dealing with his prior comments about Obamacare's insurance mandate -- aka "tax."
Happy Anniversary to Citizens United - David Harsanyi (1/24/2020)
The principle of free expression isn't contingent on correct outcomes, it is a free-standing, inherent right protected by Constitution.
Kavanaugh Joins Gorsuch in Fight To Revive Nondelegation Doctrine - Damon Root (11/26/2019)
Welcome news for those who think that the Constitution meant what it said when it placed federal lawmaking power in the hands of Congress, not in the hands of the executive branch.
What's on the Docket for the Supreme Court? - Lewis Morris (10/9/2019)
The Supreme Court began its 2019-2020 term yesterday, and this year's docket holds some politically charged cases sure to stir intense debate inside and outside the courtroom.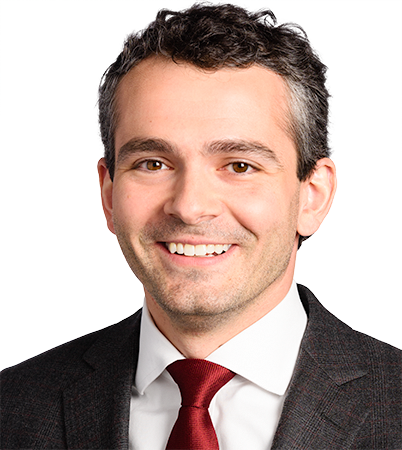 What's at Stake in Supreme Court's 'Sex Discrimination' Case - Ryan T. Anderson (10/7/2019)
This week, the Court will hear oral arguments that ask whether Title VII of the Civil Rights Act of 1964, which bans employment discrimination on the basis of sex, extends to discrimination on the basis of sexual orientation and transgender status.
Of Course the Census Should Ask a Citizenship Question - Hans von Spakovsky (7/6/2019)
The Supreme Court's fractured and fragmented decision on whether the Commerce Department can reinstate a citizenship question as part of the 2020 census was a partial victory and a partial loss for the Trump administration.
SCOTUS Rules It Has No Role in Gerrymandering - Patriot Post (6/29/2019)
Gerrymandering can be an ugly process and often yields bizarrely shaped electoral districts. But it is, the Supreme Court ruled Thursday, an inherently political process best left to those who practice politics.
SCOTUS and Fouled-Up Free Speech - John J. Bastiat (6/28/2019)
This week the Supreme Court of the United States (SCOTUS) rendered yet another smackdown to the U.S. Patent and Trademark Office (USPTO), ruling it cannot censor trademarks it views as "immoral or scandalous."
Supreme Court Upholds Cross on Public Land in Maryland - AP (6/20/2019)
The court concluded that the nearly 100-year-old memorial's presence on a grassy highway median doesn't violate the Constitution's prohibition on the government favoring one religion over others.
Supreme Court: The Constitution Does Not Ensure a 'Painless' Execution - The Los Angeles Times (4/2/2019)
"The 8th Amendment has never been understood to guarantee a condemned inmate a painless death. That's a luxury not guaranteed to many people, including most victims of capital crimes...."
The High Court's Opinion Was Right In Timbs - George Will (3/3/2019)
America might be moving closer to a more robust role for an engaged judiciary in protecting a more spacious conception of the rights attached to national citizenship.
In Giant Cross Case, a "'Dog's Breakfast'" of Confusing Precedents - Jacob Sullum (3/2/2019)
Oral arguments in a Supreme Court case involving a giant cross vividly illustrated how hard it is to define "an establishment of religion" once you go beyond the clearly prohibited practice of forcing people to support a government-backed church.
Brett Kavanaugh Flunks His First Test as an Originalist - Damon Root (2/26/2019)
Thomas and Gorsuch are both self-avowed originalists, so it is fitting that they would either explain (Thomas) or at least acknowledge (Gorsuch) their heterodox views in a major constitutional case such as Timbs. So where was originalist Kavanaugh?
13 States Challenge Mass. Animal Rights Law - Daniel J. Flynn (12/22/2018)
The litigation concerns not Massachusetts regulations pertaining to in-state farmers but prohibitions on Massachusetts restaurants or stores buying products from out-of-state farmers who do not abide by Massachusetts law.
Alabama Supreme Court Upholds Personhood of Unborn Babies - CNS News (10/23/2018)
"Alabama recognizes an unborn baby as a life worthy of respect and protection… In other words, under the criminal laws of the State of Alabama, the value of the life of an unborn child is no less than the value of the lives of other persons."
What Will Kavanaugh Mean for the Supreme Court? - Hans von Spakovsky (10/11/2018)
It is the court's extension of its power into areas where it should not be exercising power that has played a large role in turning the confirmation of its justices into a rancorous political campaign.
Maintaining the Constitution's Separation of Powers - Randolph J. May (9/30/2018)
By ruling that Congress must provide more specific directions in laws in order to avoid unconstitutional delegations of its authority, the court can promote democratic accountability in the Executive departments.
Is a Trump Court in the Making? - Pat Buchanan (7/11/2018)
If Mitch McConnell's Senate can confirm his new nominee for the Supreme Court, President Donald Trump may have completed the capture of all three branches of the U.S. government for the Republican Party.
Kavanaugh Nomination Is About the Constitution, Not Politics - Mark Davis (7/10/2018)
The danger in seeking a "conservative" justice is that it frames the pick in precisely the wrong way: politically. The Supreme Court was never intended to be a robed legislature hammering out decisions to satisfy a mixed constituency.
Supreme Court to Minnesota: First Amendment Rights Don't End at the Polling Booth - Hans von Spakovsky and Elizabeth Slattery (6/19/2018)
The Supreme Court ruled 7-2 in Minnesota Voters Alliance v. Mansky that Minnesota's ban on so-called "political" apparel at the polls violates the First Amendment.
Supreme Court Decision On Rights Was Correct, But Half-Baked - Investor's Business Daily (6/5/2018)
The 7-to-2 ruling in favor of a Christian baker who refused to make a custom wedding cake for a same-sex wedding ceremony was a minor victory for religious rights, freedom of speech and freedom of commerce. But it didn't go far enough.
Supreme Court Backs Christian Baker Who Spurned Gay Couple - Reuters (6/4/2018)
U.S. Supreme Court on Monday handed a victory on narrow grounds to a Colorado Christian baker who refused for religious reasons to make a wedding cake for a gay couple, stopping short of setting a major precedent.
SCOTUS Deals Blow to Planned Parenthood - David Catron (5/31/2018)
The U.S. Supreme Court has denied a petition by Planned Parenthood to review an Arkansas statute requiring a provider of abortion-inducing drugs to have a contractual relationship with a doctor who has admitting privileges at a hospital.
SCOTUS: Contracts Mean What They Say - Lewis Morris (5/23/2018)
While the idea of following the rules only when they suit you is a typical component of the leftist worldview, it does not (or should not) hold in contract law or in business.
Neil Gorsuch and Clarence Thomas Clash Over Due Process and Immigration Law - Damon Root (4/17/2018)
A significant constitutional split has emerged between Supreme Court Justices Neil Gorsuch and Clarence Thomas over the meaning of the Due Process Clause.
Court Rules Rogue CFPB Is Constitutional - The Patriot Post (2/3/2018)
On Wednesday, the DC Circuit Court of Appeals reversed an earlier three-judge panel ruling and declared that the Consumer Financial Protection Bureau (CFPB) is constitutional, that its unaccountable structure may remain in place.
Supreme Court Free Speech Case Could Destroy a Generation's Rights to Life and Speech - Thomas Glessner (1/1/2018)
Mandating that pro-life centers speak a message with which they fundamentally disagree undercuts the very foundation of the First Amendment. Freedom of speech requires that the government allow speech with which it disagrees.
What the Constitution Says About Cakes and Compelled Speech - Jeff Jacoby (12/4/2017)
One needn't share Jack Phillips's opinion of gay marriage to support his right to unmolested freedom of expression. The right to have views that others don't share, they know, is a quintessential American liberty.
Supreme Court Cellphone Case Puts Free Speech – Not Just Privacy – At Risk - Jameel Jaffer and Alexander Abdo (11/28/2017)
Carpenter v. United States has rightly prompted concerns over surveillance. But it could also have drastic implications for personal freedom in the digital age.
Playing Politics Is Not Unconstitutional - Hans von Spakovsky (11/22/2017)
There aren't many issues the U.S. Supreme Court has managed to sidestep, but political gerrymandering is one of them. Until now.