Questions for Judge Gorsuch
- George Will
Are Americans ready to return to the original ideals of the Constitution?
When Judges Abandon the Constitution and the Law
- James Shott
Defiance seems the appropriate response to judges who ignore the law.
Today in History: Maryland Founded by Settlers
(1634) ...
Unemployed March on Washington
(1894) ...
Triangle Shirt Waist Factory Fire
(1911) ...
First Vaudeville Theater Opens
(1913) ...
RCA Starts Producing Color TVs
(1954) ...
Treaty Establishes European Economic Community
(1957)
...
More Headlines
Constitutional Challenges in Court
Revisiting Restrictions on the Right to Bear Arms
- Brian Doherty
Does conviction for a crime mean a permanent ban?
Chuck Schumer's Indecent Attacks on Neil Gorsuch
- David Harsanyi
Dems are free to reject court nominees for any reason they want.
...
More Constitutional Challenges
Freeing Religion from Government's Grip
- Robert Knight
Trump must overturn the Obama order that discriminates against believers.
Seizing an Historic Opportunity
- Cal Thomas
Is there enough of our Puritan DNA left to eliminate waste?
The Hue and Cry Is Tiring
- Erick Erickson
If President Trump blinks, protesters take to the street.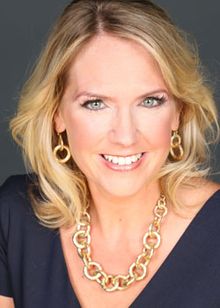 Transgendered Child Abuse
- Kelly Riddell
Medicating children toward their "authentic selves" is wrong and dangerous.
Violent Threats Against the President Are OK Now?
- Kristin Tate
Hypocrisy from the left. Surprised yet?
Three Steps to Fixing the Health Care Mess
- Scott Rasmussen
The GOP plan is a dead duck because it assumes Washington can fix things.
Liberty Is Not for Wimps
- Walter Williams
Does government spending guarantee rights? Nonsense, it removes them.
Europe's Lesson Teaches Us: Don't Go Green
- Stephen Moore
The global green energy revolution has turned into a big green meltdown,
Choosing Diversity Over Literacy
- Arnold Ahlert
Because too few minority teacher candidates passed the tests.
Illinois Exemplifies Our Fiscal Foolishness
- George Will
While the people bleed for taxes, the Democratic elites float in gravy.
...
More Op-Ed
Visitor Posts (latest first)
TM
- Hillary Clinton Supporters ...
PKT
- Nationalism and Populism ...
TM
- The Mizzou Meltdown ...
TM
- The Second Indictment ...
PKT
- America: Love It Or Leave ...
E.F
- Munn v. Illinois ...
PKT
- Is Thinking Now Obsolete? ...
PKT
- Cops or Soldiers? ...
TM
- The Great American Con ...
TM
- The Imperial Presidency ...
R G McCollum
- Document located in Gen ...
PKT
- The Progressive Degradation ...
PKT
- It's More Than Just ...
TM
- Rescuing Citizenship ...
DFG
to PKT - Privacy Isn't All ...
PKT
- Privacy Isn't All We're ...
"One single object ... [will merit] the endless gratitude of the society: that of restraining the judges from usurping legislation." - Thomas Jefferson (1825)