Corruption As Statesmanship
- Jed Babbin
Follow the money. Wherever money goes, corruption is only a step behind.
LGBTQ+ 'Pride' Is Totalitarian
- Dennis Prager
"Tolerance" governs actions, which is fine. "Pride" dictates thought.
Today in History: U.S. Launches First Satellite
(1958) ...
Shuttle
Columbia
Disintegrates on Re-Entry
(2003) ...
Supreme Court Convenes For First Time
(1790) ...
Texas Secedes from Union
(1861) ...
"
Battle Hymn Of The Republic
" Published
(1862) ...
Royal Canadian Mounted Police Founded
(1920)
...
More Headlines

Republicans In Twilight
- Michael McKenna
The RNC leadership vote reflects an era of institutional complacency.
Against 'Buchananism'
- Declan Leary
Pat Buchanan is not an aberration. He is what America once was.
How Much Destruction Are Americans Willing to Take?
- Laura Hollis
The thugs in this country have learned that riots get them what they want.
Behind the Debt-Ceiling Fight
- Betsy McCaughey
Spendaholic Democrats are on course to destroy our economic future.
National Debt Reflects a Nation That Has Lost Its Way
- Star Parker
Dishonesty and irresponsibility do not define a free nation under God.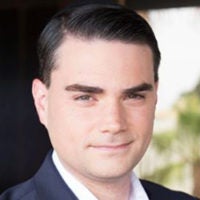 Our Blundering, Intrusive Government
- Ben Shapiro
Our government seeks more and more power, with less and less competence.
For Public School Teachers, There Can Be No Right to Strike
- Jeff Jacoby
Taxpayers have no seat at the table when public employees demand more.
DEI Has Failed; We Do Not Need More of It
- Jonathan Butcher
Nothing but bureaucratic sound and fury on the taxpayers' dime.
Constitutionalism in an Age Without Limits
- Shaun Rieley
Our inability to rule ourselves is the biggest threat to our Republic.
...
More Op-Ed
Visitor Posts (latest first)
PKT
- Liberate Government Workers ...
TM
- Landrieu's Myth ...
TM
- Hillary Clinton Supporters ...
PKT
- Nationalism and Populism ...
TM
- The Mizzou Meltdown ...
TM
- The Second Indictment ...
PKT
- America: Love It Or Leave ...
E.F
- Munn v. Illinois ...
PKT
- Is Thinking Now Obsolete? ...
PKT
- Cops or Soldiers? ...
TM
- The Great American Con ...
TM
- The Imperial Presidency ...
R G McCollum
- Document located in Gen ...
PKT
- The Progressive Degradation ...
PKT
- It's More Than Just ...
TM
- Rescuing Citizenship ...
"It will not be denied that power is of an encroaching nature and that it ought to be effectually restrained from passing the limits assigned to it." - James Madison, Federalist No. 48 (1788)