A Malicious Indictment Mitch Should Toss Out
- Pat Buchanan
This coup has been in the works for three years.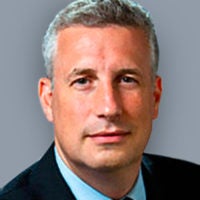 The Democrats' Economic Message Is Preposterous
- David Harsanyi
Regulation, taxation, targeting the rich. How to doom an economy.
Today in History: Jeff Davis Resigns from Senate
(1861) ...
Louis XVI Guillotined by French
(1793) ...
Birth of Thomas "Stonewall" Jackson
(1824) ...
First Nuclear Sub Launched
(1954) ...
Carter Pardons Draft-Dodgers
(1977) ...
Clinton "Did Not Have Sex"
(1997)
...
More Headlines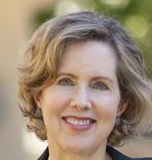 The Cost of America's Cultural Revolution
- Heather MacDonald
Social-justice crusaders are stripping the future of everything meaningful.
The diversity cult is destroying the very foundations of our civilization.
...
More In-Depth
The Obama Administration's Guerrilla War
- Erick Erickson
Obama officials now guard what news you can and cannot hear.
The Perpetual Intersectional Revolution Eats Its Own
- Ben Shapiro
Even dedicated progressives cannot forever escape the woke police.
Universities Routinely Ignore and Violate Basic Civil Rights
- Diane Dimond
A neo-Victorian age really is underway on the American college campus.
Free College Would Be a Disaster -- Just Ask Europe
- Mary Clare Amselem
Who doesn't like free stuff? Answer: The folks who have to pay for it.
Why Does Washington Demonize Drug Companies?
- Stephen Moore
Ideological neuroses that threaten drug development will cost lives.
Northam and His Anti-Gun Mafia Infringe on Second Amendment
- Richard W. Rahn
Virginia Dems court revolution with proposed new firearms restrictions.
Congressional Grandstanding
- John Stossel
Hearings once were used to educate our lawmakers. Now they simply insult.
The Culture War Comes to the Old Dominion
- Pat Buchanan
No longer "for lovers," Virginia is destined for discord and hostility.
The Great Recession: 'Reparations' Gone Bad
- Larry Elder
Federal housing policy, tantamount to reparations, just led to suffering.
...
More Op-Ed
Visitor Posts (latest first)
PKT
- Liberate Government Workers ...
TM
- Landrieu's Myth ...
TM
- Hillary Clinton Supporters ...
PKT
- Nationalism and Populism ...
TM
- The Mizzou Meltdown ...
TM
- The Second Indictment ...
PKT
- America: Love It Or Leave ...
E.F
- Munn v. Illinois ...
PKT
- Is Thinking Now Obsolete? ...
PKT
- Cops or Soldiers? ...
TM
- The Great American Con ...
TM
- The Imperial Presidency ...
R G McCollum
- Document located in Gen ...
PKT
- The Progressive Degradation ...
PKT
- It's More Than Just ...
TM
- Rescuing Citizenship ...
"There is no limit to what a man can do or where he can go if he doesn't mind who gets the credit." - Ronald Reagan (1981)