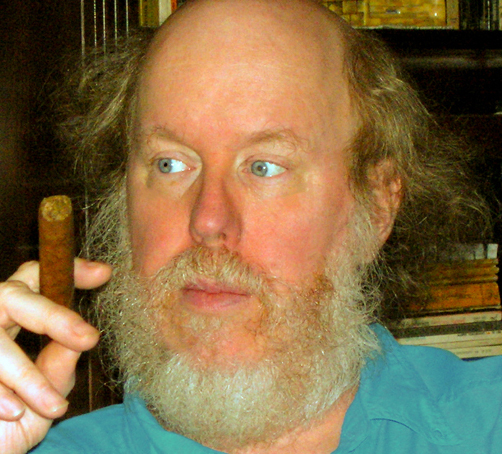 Collective Guilt and the New Witch Hunt
- James Bovard
Still on the fence about the 2020 election? You must be a traitor.
Politics Won't Fix the American Decline
- Zachary Yost
By any measure, 2020 was not a very good year for human freedom.
Today in History: Boy Scouts Founded
(1908) ...
Gold Discovered In California
(1848) ...
Local Commanders Blamed for Pearl Harbor
(1942) ...
Sir Winston Churchill Dies
(1965)
...
More Headlines
Constitutional Challenges in Court
It's Time for the Supreme Court to Curb One of Its Worst Precedents
- George Will
The Privileges and Immunities Clause awaits much needed restoration.
...
More Constitutional Challenges
Why Socialism Is the Failed Idea That Never Dies
- Dr. Ranier Zeitelman
Too many people seem incapable of learning lessons of abject failure.
...
More In-Depth
Congress' Commitment to the Constitution Tested Three Times in Seven Days
- Kay C. James
Spotlight on electoral vote certification, 25th Amendment and impeachment.
Assault on the Capitol Has Let Loose the Electronic Octopus
- Victor Davis Hanson
Big Tech applies its so-called "community rules" oh so selectively.
Our Mail-In Elective Dictator
- James Bovard
Voter apathy largely leaves presidents to do as they darn well please.
Untruth and Consequences
- Laura Hollis
There can be no national "unity" when so many are being deceived .
America's Dangerous Budget Deficit Dance
- Desmond Lachman
Americans should brace themselves for a return of higher inflation.
Big Tech Tyranny Can Ruin America
- Buck Sexton
If you don't toe their line, they will banish you from the Internet.
Black Lives Matter Boomerang
- Daniel Payne
How media flipped the script on violent protests after the Capitol riot.
Free Speech Is a Value, Not Just a Right
- David Harsanyi
The problems raised by banning Trump from Twitter and cutting Parler.
Capitol Chaos Illustrates Stark Hypocrisy
- Adriana Cohen
Democrats need a refresher on the golden rule if they want "healing."
...
More Op-Ed
Visitor Posts (latest first)
PKT
- Liberate Government Workers ...
TM
- Landrieu's Myth ...
TM
- Hillary Clinton Supporters ...
PKT
- Nationalism and Populism ...
TM
- The Mizzou Meltdown ...
TM
- The Second Indictment ...
PKT
- America: Love It Or Leave ...
E.F
- Munn v. Illinois ...
PKT
- Is Thinking Now Obsolete? ...
PKT
- Cops or Soldiers? ...
TM
- The Great American Con ...
TM
- The Imperial Presidency ...
R G McCollum
- Document located in Gen ...
PKT
- The Progressive Degradation ...
PKT
- It's More Than Just ...
TM
- Rescuing Citizenship ...
"Against the insidious wiles of foreign influence the jealousy of a free people ought to be constantly awake, since history and experience prove, that foreign influence is one of the most baneful foes of republican Government." - George Washington, Farewell Address (1796)