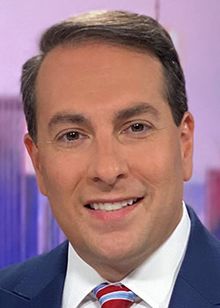 Combating Biden and Democrats' 'Cult of Free'
- Tom Basile
Envy and entitlement bodes well for Democrats in power, ill for America.
Biden Administration Leading Us the Wrong Way
- Mike Sanders
Mr. Biden's far left radical Democrats want power and control.
Today in History: Hindenburg Explodes at Lakehurst
(1936) ...
First Postage Stamps Issued
(1840) ...
Birth of Explorer Robert E. Peary
(1856) ...
Birth of Sigmund Freud
(1856) ...
Arkansas Secedes from Union
(1861) ...
WPA Begins Operations
(1935) ...
Corregidor Surrenders
(1942) ...
Bannister Breaks Four-Minute Mile
(1954)
...
More Headlines
Constitutional Challenges in Court
SCOTUS Finally Takes a Critical Gun Case
- Thomas Gallatin
Does the 2nd Amendment extend to carrying a gun outside the home?
...
More Constitutional Challenges
Mr. Biden Declares War on America -- Literally
- Charles Hurt
The biggest threat to America is no longer Islamic terrorism. It is...us!
The DC Statehood Power Grab
- Pat Buchanan
Believing that 68 square miles should make a state does not make it so.
Ann's Plan to End Police Shootings
- Ann Coulter
The times may be polarized, but curbing police shootings is actually easy.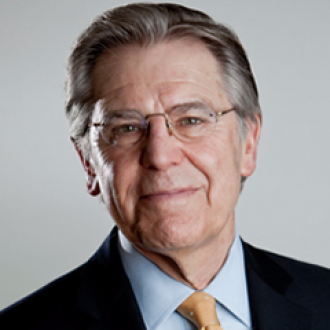 Critical Race Theory: The Enemy of Reason, Evidence, and Open Debate
- Peter J. Wallison
How this pernicious ideology rejects rational inquiry and objective truth.
Power Back to the People
- Cal Thomas
Government has expanded beyond the wildest fears of the Founders.
To Save The Republic, Destroy the Media
- Derek Hunter
The anti-American virus of progressivism is willfully sustained by the MSM.
The Real Mass Shooting Questions the Media Never Dares Ask
- Peter Suciu
Mass killings are a national embarrassment. So is rampant inner-city crime.
Is America Led Today By Anti-Americans?
- Pat Buchanan
How can we unite when we are led by folks who think we're hoplessly rac
Biden Forgets He Used to Oppose Court-Packing
- Kathleen Parker
Joe has gained a fondness for what he once called a "bone-headed idea."
...
More Op-Ed
Visitor Posts (latest first)
PKT
- Liberate Government Workers ...
TM
- Landrieu's Myth ...
TM
- Hillary Clinton Supporters ...
PKT
- Nationalism and Populism ...
TM
- The Mizzou Meltdown ...
TM
- The Second Indictment ...
PKT
- America: Love It Or Leave ...
E.F
- Munn v. Illinois ...
PKT
- Is Thinking Now Obsolete? ...
PKT
- Cops or Soldiers? ...
TM
- The Great American Con ...
TM
- The Imperial Presidency ...
R G McCollum
- Document located in Gen ...
PKT
- The Progressive Degradation ...
PKT
- It's More Than Just ...
TM
- Rescuing Citizenship ...
"The man with power but without conscience, could, with an eloquent tongue, if he cared for nothing but his own power, put this whole country into flame ..." - Woodrow Wilson (5/6/1911)