These Public Officials Blocked Critics on Social Media. - Jacob Sullum (11/3/2023)
Is it really so far-fetched to suggest there is an important difference between a mayor pestered by constituents at the grocery store and, say, a mayor presiding over a city council meeting?
The Colorblind Constitution Prevails - Washington Free Beacon (7/3/2023)
The court decided in favor of the Constitution, sanity, and fairness, and eviscerated a regime that sought to remedy the legacy of racism in this country with more of it.
Supreme Court Confronts the Deep Wound of Discrimination - Charles Lipson (7/1/2023)
The courts' fundamental duty is not to write laws but to interpret them and their constitutionality, and to pass judgment on their application. Do the laws and their application meet constitutional requirements?
Supreme Court Nukes Biden's Unconstitutional Student Loan Bailout - Tristan Justice (6/30/2023)
"The question here is not whether something should be done; it is who has the authority to do it," wrote Chief Justice John Roberts, who wrote the majority opinion.
Victory for Free Speech - Kaelan Deese (6/30/2023)
The Supreme Court on Thursday sided with a Colorado-based website designer, holding that the state's anti-discrimination law would have an impact on her business and violate her First Amendment rights.
Good Riddance! - Jack Elbaum (6/30/2023)
On Thursday morning, the Supreme Court recognized what we already knew: Penalizing people based on the color of their skin is wrong. Moreover, it is in clear violation of the Constitution.
Supreme Court Bans Affirmative Action in College Admissions - Kaelan Deese (6/29/2023)
Ahead of the high court's opinion release, legal experts speculated colleges might attempt to maintain a superficial vision for diversity on campus without taking race into consideration.
Is the Supreme Court Trying to Bring On a National Divorce? - Scott McKay (6/26/2023)
Two rulings Friday and today emanating from the U.S. Supreme Court on the question of state sovereignty have raised the likelihood of something many are talking about. Namely, the notion of a national divorce.
In Sackett v. EPA, the Court Cuts Back Federal Regulatory Authority Over Wetlands - Jonathan H. Adler (5/27/2023)
Today, in Sackett v. Environmental Protection Agency, the Supreme Court adopted a narrowing interpretation of the scope of federal regulatory authority under the Clean Water Act (CWA). The justices were unanimous.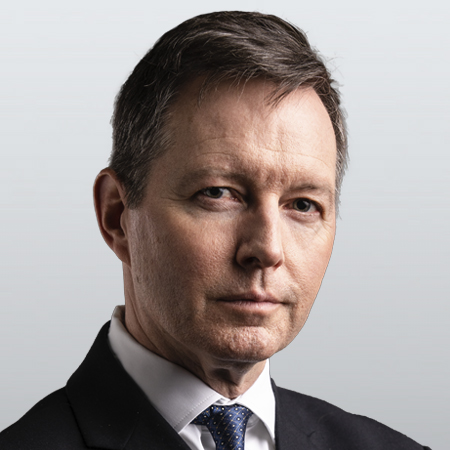 'Unconstitutional on Its Face' - Kevin Stocklin (5/21/2023)
In a landmark decision on May 17, a California district court blocked a state law mandating racial quotas on corporate boards as it violated the U.S. Constitution.
The Plot Against the Court - Hayden Ludwig (5/12/2023)
If you thought the left was done trying to pack the Supreme Court, think again. The latest assault may be centered on their favorite target, Justice Thomas, but the real goal is to prepare the court for a hostile takeover by progressive ideologues.
Supreme Court Is Asked to Take First Transgender Sports Case - Matthew Vadum (3/10/2023)
The state of West Virginia and a former collegiate soccer player are asking the Supreme Court to back a state law that bans male student-athletes who present as female from playing on girls' school sports teams.
The Supreme Court Finally Gets a Shot at Biden's Student-Loan Lawlessness - George Will (2/19/2023)
In recent decades presidents have spent without congressional action — even when, as regarding student loan forgiveness, Congress has explicitly rejected such spending. But this could be the biggest one in history.
Can Joe Biden Ignore Immigration Law? - Ken Sondik (12/10/2022)
The statute codified in 8 U.S.C. Section 1226 isn't woke. It requires immigration officials to detain criminal aliens — which offends the bureaucrats and left-wing activists who control Joe Biden's immigration policy.
Respect for Marriage Act Raising Constitutional Concerns - The Center Square (11/27/2022)
everal groups argue the Respect for Marriage Act (ROMA) currently before the U.S. Senate is unconstitutional, and if enacted, will eventually be struck down by the U.S. Supreme Court.
Grutter on the Chopping Block - Renu Mukherjee (11/6/2022)
Monday's oral arguments on behalf of affirmative action lasted an unusually long five hours. The Supreme Court would be right to be skeptical of Harvard and the University of North Carolina's (UNC) use of race in their admissions processes.
Could an Affirmative Action Ban Be Enforced? - Helen Andrews (11/2/2022)
Even if the Supreme Court decides it wants to end affirmative action, it may discover that it is not able to. If such a ruling is issued, does anyone really believe that Harvard will admit a freshman class based on academic achievement alone?
SCOTUS Takes Up Affirmative Action in College Admissions - Kelsey Koberg, Fox News (10/31/2022)
SCOTUS will hear oral arguments in two cases that could determine whether colleges can consider race in their college admissions process, a decision that could drastically affect how colleges admit students, and have impacts far beyond higher education.
A Federal Judge Says New York's Ban on Guns in Church Is Unconstitutional - Jacob Sullum (10/27/2022)
A federal judge has issued a temporary restraining order (TRO) against enforcement of New York's ban on firearms in "any place of worship or religious observation."
Supreme Court Justices Punt On Deciding Birthright Citizenship Case - Kaelan Deese (10/17/2022)
A series of controversial early 20th-century Supreme Court rulings known as the "Insular Cases" will remain intact after justices declined to consider whether American Samoans have full U.S. citizenship at birth.
Will the Supreme Court End Affirmative Action? - Peter Van Buren (10/11/2022)
f you thought the Supreme Court threw up some dust overturning Roe v. Wade, watch this current term as the Court considers overturning Grutter v. Bollinger and decides whether "race-conscious" admissions programs are lawful.
Roberts's Rules of Court Legitimacy - Nate Jackson (9/13/2022)
In his first public remarks following the last Court term, Chief Justice Roberts stood firm against Democrat critics — including Vice President Kamala Harris — who have taken aim at various rulings and the legitimacy of the Court itself.
Bad Omens for Election Law in Pennsylvania - Frank DeVito (8/30/2022)
Court cases necessarily have political outcomes, but they ought never to have political reasoning posing as objective legal judgment.
Supreme Court OVERTURNS Roe v Wade - Libby Emmons (6/24/2022)
The Supreme Court on Friday released a ruling in the case of Dobbs v. Jackson Women's Health Organization. They have overturned Roe v Wade, which legalized abortion at the federal level.
Why the Supreme Court Got It Right In Maine Voucher Case - NBC News/Think (6/23/2022)
The 6-3 decision in Carson v. Makin is an important victory for the constitutional principle that government may not discriminate on the basis of religion.
A Victory for Religious Liberty and Educational Pluralism - Nicole Stelle Garnett (6/23/2022)
Carson is unremarkable. The case reiterates, for the third time in recent years, that the Constitution prohibits the government from refusing to permit religious organizations to participate in programs providing public benefits.
Is Roe v. Wade About to Be Overturned? - Michael Brown (5/3/2022)
According to an exclusive story on Politico, the Supreme Court is poised to overturn Roe v. Wade when ruling on Dobbs v. Jackson in June. An alleged draft of the majority opinion, written by Justice Samuel Alito, was leaked to Politico.
SCOTUS Takes Another Crack at Religious Liberty - Thomas Gallatin (3/1/2022)
The Court now has an opportunity to rule clearly and broadly on the issue of religious liberty and freedom of speech, both fundamental tenets of the First Amendment.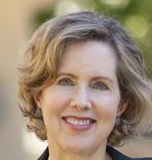 Judging Merit by Identity - Heather Mac Donald (2/6/2022)
With the coming retirement of Justice Stephen Breyer, President Joe Biden is poised to fulfill his campaign pledge to nominate a black female to the Supreme Court.
How Biden Should Choose a New Justice - George Liebmann (2/3/2022)
The Biden administration's promise about the identity of its forthcoming Supreme Court nominee shows disbelief in Justice Felix Frankfurter's proposition that "as judges, we are neither Jew nor Gentile, neither Catholic nor agnostic."
Supreme Court Considers Race Discrimination - Lewis Morris (1/30/2022)
The 14th Amendment and the 1964 Civil Rights Act are among the finest documents ever written to preserve the liberty and dignity of individuals. Maybe it's time we let the law have its day.
An Affirmative Action Endgame? - Joel Zinberg (1/26/2022)
The Supreme Court has agreed to hear two cases challenging racial preferences in university admissions. It's an important move that could pave the way toward restoring the equality principles that our Constitution and laws afford.
The 'Stench' of Abortion Politics - George Neumayr (12/3/2021)
Justice Sotomayor is oblivious to the stench that already exists, emanating from Roe v. Wade, a ruling that invented out of thin air a constitutional right to abortion. That ruling has led to the killing of tens of millions of unborn children.
Justice Kavanaugh Just Boiled the Abortion Debate Down to Its Most Fundamental Core - Larry O'Connor (12/2/2021)
On the one hand, a woman has a right to body autonomy and the right to make medical decisions without government interference. On the other, if exercising that right results in the violent death of another life, whose rights then prevail?
Dobbs v. Jackson: An Easy Opinion - George Liebmann (12/1/2021)
"Inability to provide for the nurture and care of the infant is a cruelty to the child and an anguish to the parent," the well-intentioned Justice Harlan stated in concurring in Roe. But after 50 years, there is much more such cruelty and anguish.
A Shift In Constitutional Interpretation Could Be What Overturns Anti-Gun Law - Eric Brakey (11/17/2021)
Whereas the Second Amendment guarantees an individual's right to "keep and bear arms," New York prohibits the bearing of firearms without a license, granted on a "may issue" basis at the whims of local officials, arbitrarily.
5th Circuit Says OSHA's Vaccine Mandate Is 'Fatally Flawed' - Jacob Sullum (11/15/2021)
The U.S. Court of Appeals for the 5th Circuit has extended its stay on the Biden administration's COVID-19 vaccine mandate for private employers, which the unanimous three-judge panel called "fatally flawed" and "staggeringly broad."
The New (Old) Court-Packing Plan - Sarah Lee (11/12/2021)
An uncomfortable political reality that grows more obvious by the day. Wild allegations about a "shadow docket" are meant to lay the groundwork for further politicization of the court.
Dems Are Remaking the Federal Courts at a Record-Breaking Pace - John R. Lott Jr. (8/31/2021)
Biden clearly asked the CDC to extend its moratorium for political reasons. And the Democrats on the Supreme Court also let political concerns guide their decision, reaching a decision that even other Democrats conceded to be unconstitutional.
Will the Supreme Court Overturn Roe v. Wade? - Sarah Parshall Perry and Melanie Israel (8/10/2021)
Even liberal constitutional scholars that support abortion rights have conceded that Roe has always been on shaky constitutional ground for many reasons. Its defects include choosing viability as the critical line without any analysis or justification.
SCOTUS Says Violating the Constitution Is Fine if Temporary - Cece O'Leary (7/13/2021)
Guess what's unconstitutional? When the federal government tells property owners they cannot be paid by tenants who rent their property. As long as it's just for awhile.
Questions Over 'High Hopes' for Barrett and Kavanaugh as SCOTUS Ends Term - Sam Dorman (7/12/2021)
Author Ben Shapiro is expressing doubt over whether Supreme Court Justices Brett Kavanaugh and Amy Coney Barrett will live up to conservatives' expectations – echoing concerns that have arisen since recent decisions.
The Trouble With Narrow SCOTUS Rulings - Nate Jackson (6/19/2021)
The Supreme Court has sometimes issued rulings so sweeping and wrong that the nine (or often only five) robed despots have done nigh irreparable damage to our Constitution and Republic.
Will Roberts and Kavanaugh Stand With the Unborn or the Unjust? - Terence Jeffrey (5/26/2021)
Chief Justice John Roberts and Justice Brett Kavanaugh, both nominated by Republican presidents, have both written absurd opinions on abortion laws. Now the test: Will they stand on precedent, or on law?
SCOTUS Finally Takes a Critical Gun Case - Thomas Gallatin (4/28/2021)
At issue is whether a state or locality can require an individual to present "proper cause" in order to obtain a permit to carry a firearm outside of their home.
Supreme Court Barrier to Joe Biden's Gun Grab - Nicholas Rowan (4/9/2021)
While President Joe Biden pushes for stricter gun control regulations, the Supreme Court is considering several Second Amendment cases with potentially major implications for gun ownership.

Will SCOTUS Eliminate the Fourth Amendment? - Arnold Ahlert (4/1/2021)
Democrats and the Biden administration would like to seize Americans' firearms, apparently by any means necessary. It remains to be seen if the U.S. Supreme Court will collaborate with them.
It's Time for the Supreme Court to Curb One of Its Worst Precedents - George Will (1/15/2021)
The U.S. Court of Appeals for the 9th Circuit has risen to the challenge of making one of the Supreme Court's worst precedents worse. On Friday, however, the Supreme Court will consider whether to hear the case the 9th Circuit botched.
The Supreme Court Got Church Restrictions Right - National Review (12/2/2020)
Andrew Cuomo thinks he can limit the capacity of churches and synagogues to ten people in areas besieged by COVID-19 — while other, more "essential" activities face no limit at all. The Supreme Court quite rightly disagrees.
Ninth Circuit Strikes Down CA Magazine Ban - Thomas Gallatin (8/18/2020)
The increasingly less liberal Ninth Circuit Court of Appeals issued a 2-1 decision Friday, ruling that California's ban on magazines holding more than 10 rounds was unconstitutional.